SeaWorld San Diego discount tickets start at $60.00 vs $99.99 gate price! Save as much as $39.99 with the lowest prices exclusive on FunEx!
The ALL-NEW Dive Coaster at SeaWorld: Emperor
If you are looking for something new, the park has this amazing ride in store!
The tallest, fastest, and longest dive coaster in all of California, Emperor, is NOW OPEN, just in time for Spring Break!
This is the first and only floorless dive coaster in California! Named after the Emperor penguin, which is also known as the world's largest penguin, this all-new Emperor coaster is designed to mimic penguins' astounding underwater diving ability!
Guests will be climbing up to 153 feet in the air aboard the Emperor with their feet dangling, the riders are to be suspended on a 45-degree angle at the crown of the ride before plunging down a 143-foot facedown vertical drop, accelerating to more than 60 miles per hour.
Riders will also experience inversions, barrel roll, Immelmann loop, hammerhead turn and flat spin as they race along the nearly 2,500 feet of track. Each of the floorless ride cars will hold 18 riders in three, six-person rows. This is the first seating configuration of its kind in North America.
Be sure to not miss out on this!
Overview
Visit SeaWorld in San Diego, California to ride rollercoasters and see animal shows, aquariums, and interactive animal exhibits! The Electric Eel, the tallest and fastest rollercoaster in the city that just so happens to be at SeaWorld, is filled with twists, loops, and inversions and accelerates you over 60 miles per hour 150 feet into the air! You can also barrel down Shipwreck Rapids, go on the Journey to Atlantis, and ride Riptide Rescue.
Of course, what would SeaWorld be without marine life? The company offers animal encounter shows, such as Orca Encounter, Sea Lions Live, and Dolphin Days, as well as hands-on attractions, such as Explorer's Reef. SeaWorld San Diego is also dedicated to wildlife conservation and has rescued 20,000 animals in the last half century. Purchase your discounted tickets through Funex today to this family-and-ocean-life-friendly attraction!
What's New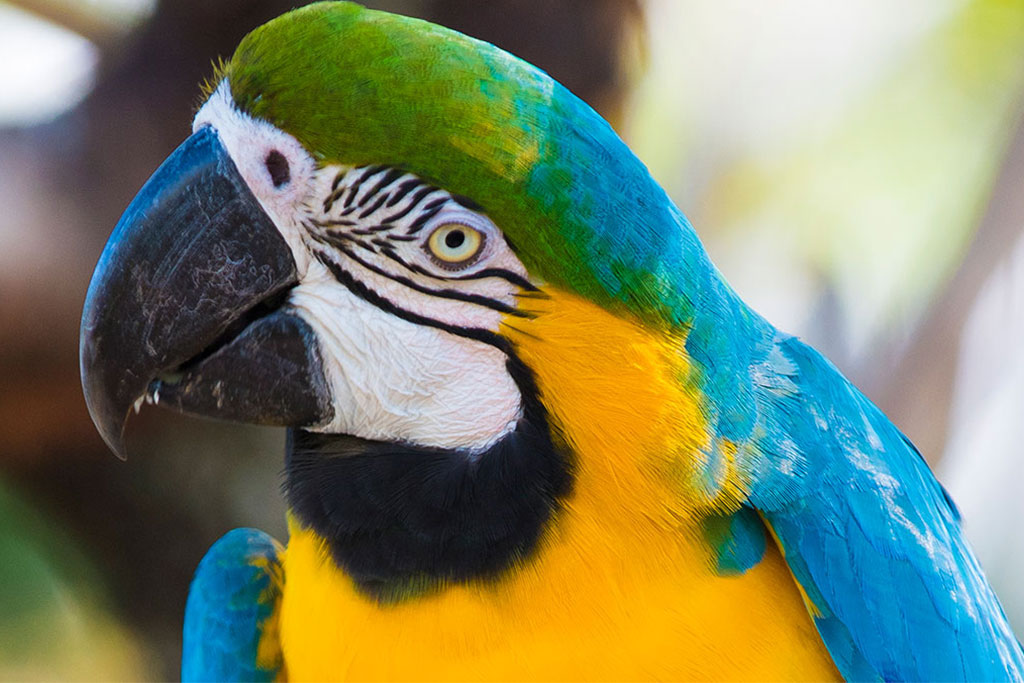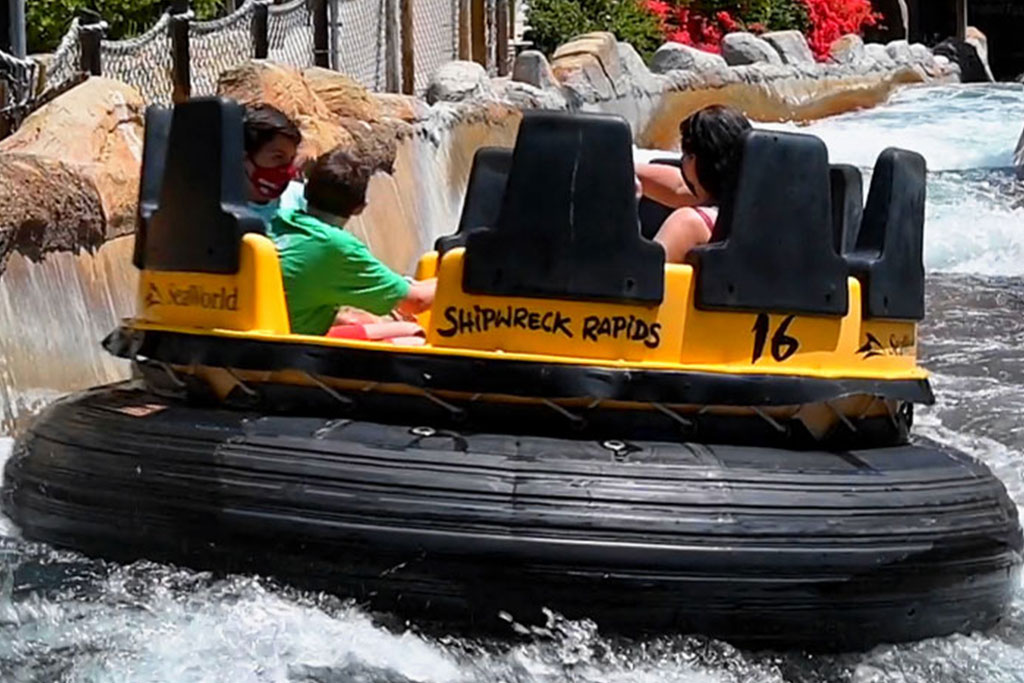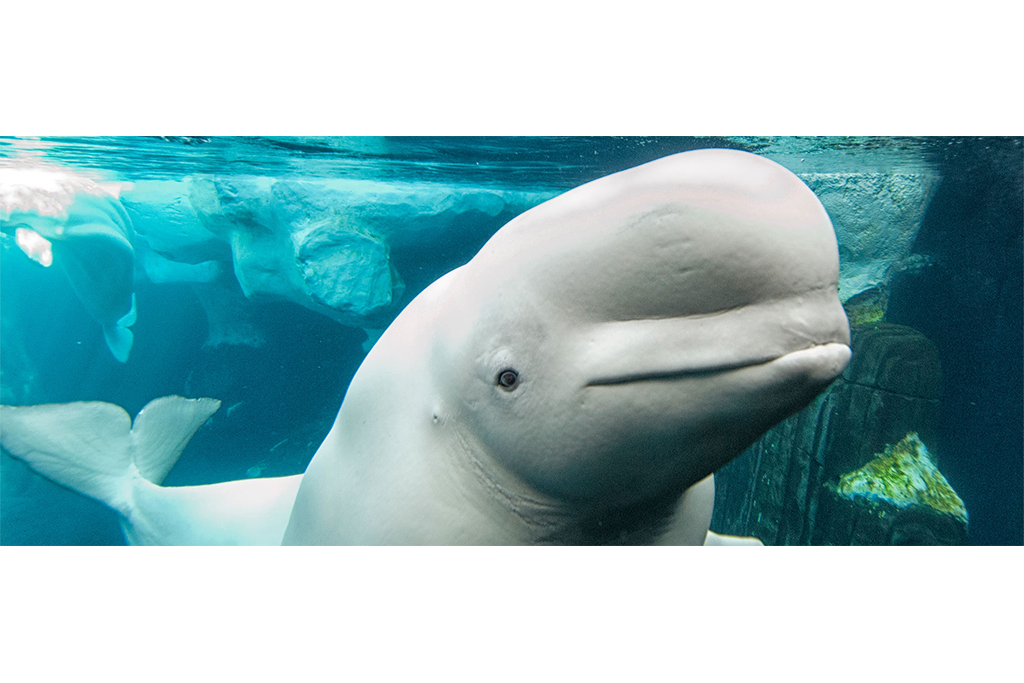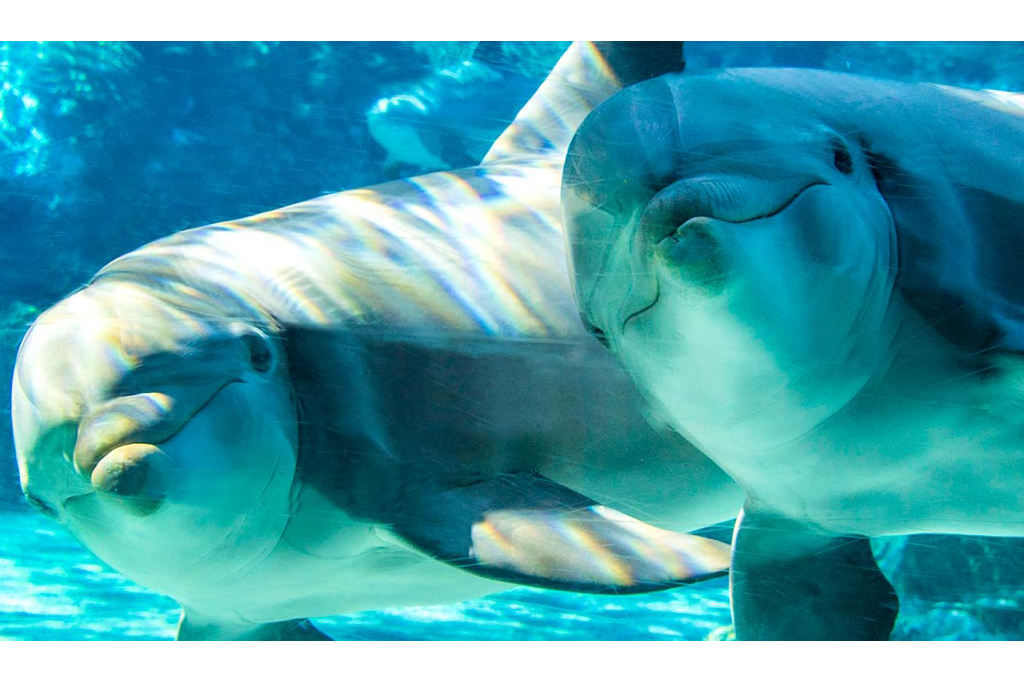 Why pick FunEx?

Our company guarantees to give you discounted tickets to your favorite attractions at the best price with SeaWorld San Diego being one of the hundreds of attractions that we offer at a discounted rate. For the past 30 years, we have offered the cheapest discount tickets and discount passes possible and great corporate benefits to thousands of companies. Buy your tickets now to enjoy the biggest discounts in the industry!
Here's the perfect part: company sign up and individual registration are totally free with your Employee Access Code (EAC) or with your work email address.Yes, reading that again will not change the words. They are free! After registration, you can enjoy huge discounts on theme parks, water parks, museums, zoos, aquariums, and outdoor and indoor adventures all over the United States!
Need some clarification? Find the answers to your questions below or reach out to us through text/call at 949-367-1900 or help@funex.com.
Another benefit of purchasing with FunEx is that you do not need to print your SeaWorld San Diego discount tickets. Consider your phone your new best friend because all you need to do is present your discounted e-tickets at the gates and, voila, in you go!
Rides & Attractions at SeaWorld San Diego
What is so great about SeaWorld San Diego? Why should you come? Or better yet – why do people return time and time again? Here is why.
SeaWorld San Diego is not your average theme park. There is a total of 16 thrilling rides in SeaWorld San Diego, five of them high-thrill rollercoasters, as well as some spinning rides. Then, there are the indoor animal exhibits; seven interactive exhibits and seven animal encounters are just waiting for you to explore them all!
Aside from that, there are also countless discount tickets available that would cater to your needs! FunEx offers Eat Free discount tickets, discounted Fun Cards, discounted Silver Passes, and even discount Any Day and Kids FREE tickets for Sea World San Diego!
Frequently Asked Questions about SeaWorld San Diego:
Are reservations required prior to visiting SeaWorld San Diego?

No, reservations are no longer required for SeaWorld San Diego when you purchase your discounted tickets through FunEx.

How much do tickets to SeaWorld San Diego cost?

Discount tickets start at $77.00 vs $99.99 gate price! Kids FREE promo available for only $85.00 vs $105.98! Get the lowest prices guaranteed with FunEx!

What time is SeaWorld San Diego open?

They are open from 10:30 a.m. to 5:00 p.m. on weekdays and from 10:00 a.m. to 6:00 p.m., 7:00 p.m., or 9:00 p.m. on Saturdays and Sundays depending on the time of year.

Is there free parking in SeaWorld San Diego?

No, general parking at SeaWorld San Diego is $25.00 valid on any operating day, and up-close parking in the first six rows near the park entrance is $30.00 valid on the date of reservation only. General parking with FunEx's Silver Pass is free while up-close parking is 50% off.

Where is SeaWorld San Diego located?

Located at 500 SeaWorld Drive, San Diego, CA 92109, near the intersection of Interstate 5 and Interstate 8, SeaWorld San Diego is about 15 minutes northwest of downtown San Diego and San Diego International Airport (SAN).

Is there somewhere to eat at SeaWorld San Diego?

Yes, there are restaurants and dining experiences available to SeaWorld San Diego guests.

Can I use cash for payments to restaurants, booths, and gift shops in SeaWorld San Diego?

Yes. As of writing (10/11/21), SeaWorld San Diego is still allowing cash payments in addition to Apple Pay and credit cards. For great savings on meals, you can purchase FunEx's Single Day "Eat Free" Discounted Ticket and show it to participating restaurants for food.

Does SeaWorld San Diego have ATMs?

Yes, ATMs are located throughout the SeaWorld San Diego.

Do children get free admission to SeaWorld San Diego?

Children ages two and younger are free and do not require an admission ticket to visit SeaWorld San Diego while everyone ages three and older must purchase tickets, which, through FunEx, are discounted.

How long should I stay at SeaWorld San Diego?

Plan to stay for six to eight hours if you want to ride a lot of rides, see the shows, and visit the animal encounters and exhibits. Through FunEx, you can experience all this fun at a great discount!

Are guests allowed to bring their own food and drinks inside SeaWorld San Diego?

Unfortunately, SeaWorld San Diego does not allow outside food and drinks inside the park except for bottled water or a refillable water bottle. The only exceptions are baby food and for those with special dietary needs.

Is there public transportation to SeaWorld San Diego?

The Metropolitan Transit System offers daily bus service to SeaWorld from the Old Town Transit Center via routes 8 and 9. The distance is approximately four miles and 15 minutes. Old Town Transit Center offers connections to Amtrak, Coaster, and other bus services. For more information visit www.sdmts.com.

How many rides are at SeaWorld San Diego?

There are 16 rides in total at SeaWorld San Diego, including five rollercoasters and two water rides, and you can enjoy all of them at a great discount through FunEx.

Do I have to print out my discounted FunEx tickets to SeaWorld San Diego?

No, through FunEx, you can just show your SeaWorld San Diego discount tickets on your phone at the gates for easy entry.

How soon do I receive my SeaWorld San Diego discounted tickets from FunEx?

You will receive your FunEx discount tickets to SeaWorld San Diego instantly after your purchase along with your receipt!

Can I rent a wheelchair or stroller at SeaWorld San Diego?

Yes, you can rent a wheelchair or stroller online or when you arrive at SeaWorld San Diego. All shows and attractions are wheelchair accessible as well.

Are service animals allowed at SeaWorld San Diego?

Yes, although most rides are not built to accommodate them.

Does SeaWorld San Diego offer free Wi-Fi?

Yes, they do. You can join SeaWorldGuest to connect, but the signal may vary by location and device.

Is alcohol served at SeaWorld San Diego?

Yes, but only to those who are 21 years old or older with a valid ID.

Is smoking allowed at SeaWorld San Diego?

It is only allowed in designated smoking areas.

Will I be required to wear a face covering at SeaWorld San Diego?

SeaWorld San Diego recommends that guests be fully vaccinated, obtain a negative COVID-19 test beforehand, or wear a face covering.

For more FAQ's, visit their website here.
Last updated April 2, 2022
SeaWorld San Diego Tickets