Get up to a $16.35 discount on your AMC Theatres discount tickets through FunEx! Get up to a $16.35 discount on your AMC Theatres discount tickets through FunEx!
AMC Theatres discount tickets never expire – they make the perfect gift for any occasion! Now Available as Insta-Print e-Tickets! Kids who are 2 years old or younger get in FREE.
eTickets are delivered immediately via e-mail. Download this PDF file for a step-by-step guide on how to redeem your tickets online.
These movie tickets are nonrefundable, nonreturnable, and nonexchangeable.
Overview
AMC Theatres provides one of the best and most affordable theatre experiences across the U.S. and offers a wide array of movies suitable for all audiences! Feel top quality sight and sound surround you as you snack on delicious movie theatre popcorn and your favorite candy! Purchase your discount tickets today from FunEx for some great savings and head over to any AMC Theatres®, AMC® Loews, AMC Showplace, Cineplex® Odeon, Magic Johnson & Star Theatres near you!
What's New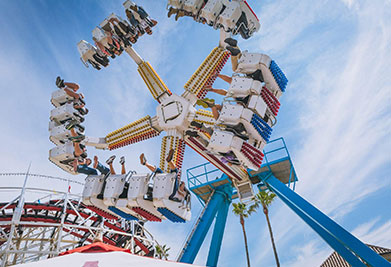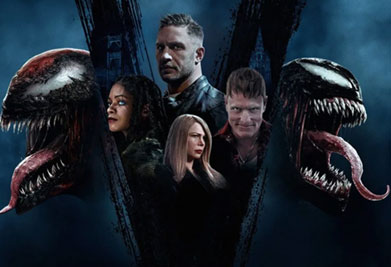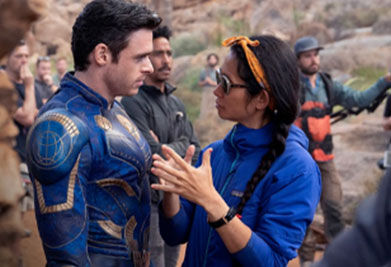 Why pick FunEx?

Our company guarantees to give you discounted tickets to your favorite attractions at the best price with AMC Theatres being one of the hundreds of attractions that we offer at a discounted rate. For the past 30 years, we have offered the cheapest discount tickets and discount passes possible and great corporate benefits to thousands of companies. Buy your AMC Theatres tickets now to enjoy the biggest discounts in the industry!
Here's the perfect part: company sign up and individual registration are totally free.Yes, reading that again will not change the words. They are free! After registration, you can enjoy huge discounts on theme parks, water parks, museums, zoos, aquariums, and outdoor and indoor adventures all over the United States!
Need some clarification? Find the answers to your questions below or reach out to us through text/call at 949-367-1900 or help@funex.com.
Another benefit of purchasing with FunEx is that you do not need to print your AMC Theatres discount e-Tickets. Consider your phone your new best friend because all you need to do is present your discounted e-tickets at the box office and, viola, in you go!
AMC Theatres Locations
AMC Theatres has more than 300 locations and 4,500 screens all over the U.S.! Get these non-expiring discount tickets today! To see a complete list of all the AMC Theatres near you, click HERE.
Frequently Asked Questions about AMC Theatres
Are reservations required for AMC Theatres?

No, as of the date of writing (10/13/21), reservations are not required for AMC Theatres.

When do these discount tickets for AMC Theatres expire?

AMC Theatres discount tickets do not have an expiration date. You may use these AMC Theatres discount tickets any time.

Do I need to print my discount tickets for AMC Theatres?

No, you can just show your discounted e-Tickets for AMC Theatres on your mobile phone to gain easy entry. You do need to bring your physical discount tickets to enter the theatre if you have purchased physical discount tickets.

When will I receive my discount tickets for AMC Theatres?

You will receive your AMC Theatres discount tickets right after your purchase (for discount InstaPrint e-Tickets). Discount physical ticket orders received by 3 p.m. Monday through Friday, excluding holidays, are processed and shipped the same business day. Orders are not processed after business hours or on weekends or holidays for physical discount tickets. Once shipped, delivery dates are determined by the USPS.

Can I get a refund on my AMC Theatres discount tickets?

FunEx discount tickets for AMC Theatres are nonrefundable, nontransferable, and non-exchangeable.

Are there any restrictions on AMC Black Discount Tickets?

Black Discount Tickets are only valid for one admission to any movie, and these discount tickets are not useable for double features, marathon events, opening night fan events, special theatrical performances, or alternative content. They are also subject to a surcharge for any add-ons like 3D or IMAX.

Can you resend my order confirmation email in case I lost it?

What movies are playing right now at AMC Theatres?

Check out AMC Theatres'

Now Playing

page from their website to be up to date on what is currently playing!

How can I find movie times at AMC Theatres?

When is AMC theatres reopening?

As of date (10/13/21), all AMC Theatres have reopened! Some theatres may close periodically if required by municipality guidelines. Check your favorite theatre's page for updates!

Am I required to wear face masks or facial coverings at AMC Theatres?

AMC Theatres does not require vaccinated guests to wear a mask, but it is required for those who are unvaccinated except while eating or drinking.

What other precautionary measures is AMC Theatres taking to help prevent the spread of COVID-19?

To see the complete list of actions AMC Theatres have taken, please click

HERE

.