Get your Cinemark Theaters tickets for only $9.45 vs $15 gate price! Lowest price guaranteed only on FunEx. No expiration on tickets.
These movie tickets are nonrefundable, nonreturnable, and nonexchangeable.
---
Brief History of Cinemark Theaters
Cinemark Theater is an American movie theater chain that started operations in 1984; it has hundreds of theaters throughout America and in Taiwan. Its headquarters is in Plano, Texas, in the Dallas–Fort Worth area. It is the largest movie theatre chain in Brazil, with a 30 percent market share.
It operates theaters under several brands, including Cinemark, Century Theatres, Tinseltown, CinéArts, and Rave Cinemas.
Being one of the well-known theatres in the country, Cinemark Theater provides an unforgettable experience to its patrons through the amenities that the theater offers them. Don't forget to check the showtimes in Cinemark Theaters and where the nearest Cinemark Theaters are to you. You can search "Cinemark Theater near me" to know the best Cinemark Theater option for you!
Why Pick FunEx for your discount tickets?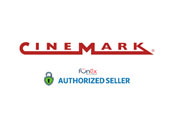 Lowest Prices Guaranteed!
FunEx is an authorized seller of Cinemark Theaters tickets. We are the largest seller of discount Cinemark tickets in the country, and we couldn't have survived for over 30 years if our customers didn't trust us. We would love to welcome you into our family and provide you with the best prices on Cinemark tickets along with discount tickets to other attractions across the country!
Hassle-Free Transaction, Skip the Line!
Buy your Cinemark Theaters discount ticket now through FunEx and save up to 22% off the gate price of a Platinum SuperSaver Physical ticket. Cinemark Theaters provides admission to 526 theatres and 4559 screens in the United States, making it the third-largest movie circuit in the country. Use FunEx to get your discount Cinemark tickets now and see your favorite movies in cinemas and theatres near you.

We Are Rated A+ by Better Business Bureau!
Our A+ rating by Better Business Bureau backs your purchases of discount Cinemark Theaters tickets!
Need some clarification? Find the answers to your questions by reaching out to us through:
Text/Call at 949-367-1900 from 7:00 AM to 10:00 PM daily or Email help@funex.com
What's New
What are the prices of discount Cinemark Theaters?
Cinemark tickets cost $15.00 for all ages. You can get your discount tickets with FunEx for a lower price of $8.95, which lets you save up to $6.05. Discount Cinemark tickets that you purchase from FunEx are valid for any movie at any time, with additional premiums that may be applied for specially priced films and events. FunEx Cinemark tickets can be redeemed at any participating Cinemark Theaters nationwide. Simply present at the box office. This ticket is non-refundable, not redeemable, or exchangeable for cash.
Ensure your entry for the movies before going to the cinemas to avoid long lines at their gates. Knowing the showtimes will also allow you to prepare for your visit to the theater.
FunEx guarantees to give you a fantastic experience to share with your family through discount Cinemark tickets. All you have to do is sit back, relax, and wait for them to arrive. Don't forget to check for updated showtimes.
What are Hollywood Movies in Cinemark Theaters?
You may be wondering what movies are currently showing in the theaters. Here are some of them that you can enjoy with your friends and family. Check the showtimes to know what works best with your schedule.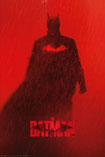 The Batman
Batman is back! But this time, it's different from the Dark Knight Detective seen in films like BATMAN Vs. SUPERMAN and JUSTICE LEAGUE. This shows a different take on the superhero; this new Batman movie, simply titled THE BATMAN, features Robert Pattinson as Bruce Wayne and his alter-ego, Batman. Or is it the other way around?
Catch The Batman at the movies to find out.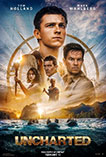 Uncharted
A seasoned treasure hunter Victor "Sully" Sullivan recruited Nathan Drake, a street-smart thief, to find and recover a fortune lost by Ferdinand Magellan 500 years ago. They started their journey as a heist job that became a globe-trotting, white-knuckle race to reach the prize before the ruthless Moncada, who believes he and his family are the rightful heirs. If Sully and Nate can successfully decipher the clues and solve one of the world's oldest mysteries, they stand to find $5 billion in treasure and perhaps even Nate's long-lost brother, only if they can learn how to work together.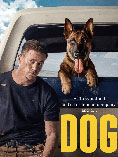 Dog
Together with a dog named Lulu, Army Ranger Briggs races down the Pacific Coast to make it to a soldier's funeral on time. Along the way, Briggs and Lulu drive each other crazy, break a handful of laws, narrowly evade death, and learn to let down their guards to have a fighting chance of finding happiness.
These are just some of the featured movies at the theaters. Buy your discount Cinemark tickets from FunEx now and check the showtimes to catch these fantastic movies!
What food is sold at Cinemark Theaters?
The Movie Bistro offers a wide variety of food that you can enjoy while watching, from full meals to classic concession snacks that you love.
You can try the Dine-In Theatre, which will make your next night out a showstopper! The Movie Bistro took quality and service to a whole new level with their full-on movie restaurant. Choose from classics like burgers, wings, pizza, and quesadillas; you can also add an appetizer or dessert to your order for the ultimate dining experience. And don't forget to grab a glass of wine, a beer, or a cocktail from their full bar! The Movie Bistro also has classic concession snacks such as popcorn, cola, and more!
But the fun is not yet over! The Movie Bistro also allows its patrons to order these foods online! Letting you get your favorite snacks and drinks delivered to your seat or picked up when you arrive. So, what are you waiting for? Get your discount Cinemark tickets and try out the foods that the bistro is proud of! You can also get your discount tickets through FunEx to experience hassle-free purchasing.
What are hotels near the theaters?
If you and your family would love to stay the night near the Movie Bistro, you can try out these wonderful accommodations.
Ramada by Wyndham Draper

Ramada by Wyndham Draper is less than a mile from the theater and is conveniently located at Interstate 15. It is a pet-friendly hotel that offers comfortable rooms with free Wi-Fi and serves a daily breakfast. Amenities include a flat-screen cable TV, a microwave, and a refrigerator. The temperature-controlled rooms have a worktable and tea and coffee-making facilities. Guests can also enjoy working out at the Salt Lake City Draper Ramada Limited's on-site fitness center.

Spring Hill Suites by Marriott Salt Lake City Draper

Spring Hill Suites by Marriott Salt Lake City Draper is conveniently located 65 feet away from the theater. It offers an indoor pool, a hot tub, and free internet access. A 37-inch flat-screen TV and an iPod docking station are included in their suites. A sofa bed, small fridge, microwave, and coffee-making facilities are also provided. Guests can work out in the on-site fitness center or use guest laundry facilities.

Best Western Plus Cotton Tree Inn

Best Western Plus Cotton Tree Inn offers easy access to popular area attractions, including theaters within 2 miles. Guests will receive quality customer service while paying an affordable price. With plenty of nearby dining and shopping options, a great meal or great deal is only seconds away.
Note: Accommodation is not included in your discount Cinemark tickets.
Dining Options Near Cinemark Theaters
You might want to indulge furthermore with different dining options near the theater. Here are some nearby.
Parkway Tavern and Grill
Whiskey Cake Kitchen & Bar
Windhaven Plaza
Kroger
Academy Sports + Outoors
McDonald's
Note: The stores listed are near the Cinemark West Plano and XD. Stores vary depending on their locations.
Dining Options Near Cinemark Theaters
You might want to indulge furthermore with different dining options near the theater. Here are some nearby.
Pick a date and get your discount Cinemark tickets.

Decide a suitable day when most of your friends or family members would be available to join you and purchase your discount Cinemark tickets in advance for that date to save as much as $6.05! Ensuring you have your tickets for the movies before your visit allows you to avoid long lines in front of the gates or at the box office.

Check showtimes.

It is important to know the showtimes so that you'll be able to plan your visit and prepare the essentials.

Vehicle check!

Don't forget to perform a vehicle safety check on your chosen vehicle to avoid problems on the trip day and ensure the safety of the people that you're going with.

Arrive earlier than your chosen showtimes.

Arriving earlier than the showtimes will allow you to settle in first since patrons are let in 15 minutes before the showtimes.

Search for "Cinemark Theater" near me."

By searching this, you can conveniently plan your movie date and secure your discount Cinemark tickets for the movies easier and faster!

Pack spares!

Packing some spare masks and clothing will be handy if you plan to visit different attractions and shops around the theaters.

Wear comfortable outfits.

Movies last hours; wear your most comfortable outfits to ensure that you won't have any distractions and problems.

Maintain Social Distancing.

We understand that you've missed going out and watching a movie with your loved ones, but your health and safety are the main priorities. Maintaining social distance will help you avoid contracting the virus.

Follow the Admission Policy.

As you use your discount Cinemark tickets, you will see the rules and guidelines set for the patrons to follow. These guidelines will ensure your safety within the building while waiting for your chosen showtimes and ensuring the best out of experience.

Try out the different foods the Bistro has to offer.

After searching for "Cinemark Theater near me," try looking out for the food options available at theaters near you and try them out! This will maximize your experience.
Frequently Asked Questions about Cinemark Theaters:
Are face masks required in Cinemark theatres?

As per the CDC recommendation, face masks are required for non-vaccinated guests and strongly encouraged for all other guests, except where required by local mandates. Masks may be removed when eating and drinking inside the theaters.

What is the theater doing to ensure the health and safety of its Guests and employees upon re-opening?

The health and safety of our guests, employees, and the community are a top priority. They are evolving how they operate, with enhanced safety measures and cleanliness at every step of the movie-going experience.

What are they doing to keep theatres clean?

All high-touch and concession areas in the theater are cleaned frequently and thoroughly. Restrooms are also being sanitized at least every 30 minutes.

How do I redeem the tickets I purchased online?

You can simply present your ticket confirmation barcode directly to the ticket podium.

Is it safe to order tickets over the Internet?

Of course, it is safe with FunEx! When you place an order online through FunEx, your debit/credit card information is not stored on our website or database, and the discount tickets will be sent directly to your email address.

How many days in advance are showtimes available?

The local theatre will have the most up-to-date information regarding when tickets will be available online. The website has the most up-to-the-minute showtime information available. We recommend that you double-check the listing on the day you plan to see the movie.

What is Cinemark's age break for a child?

A person at the age of 1 - 11 years old is considered a child.
Acceptance of Risk
In connection with your purchase of discount tickets and your visit to the theater, please be advised that you must follow the theater's policies, CDC guidelines, and health officials' recommendations. Please note that any public location where people are present provides an inherent risk of exposure to COVID-19, and the theater cannot guarantee that you will not be exposed during your visit. By visiting the different locations of the cinemas, you acknowledge and agree that you assume these inherent risks associated with attendance
Last updated May 27, 2022
Cinemark Theatres Tickets