Reservations are no longer required prior to your visit.
Overview
Get ready to experience all the fun and excitement that Six Flags Magic Mountain has to offer! Six Flags is home to more than 100 attractions, including some of the largest, most intense roller coasters in the world. One of these, Full Throttle, has the distinction of being the tallest and fastest looping roller coaster in the world at 160 feet tall and goes from zero to 70 miles per hour within seconds! Another roller coaster in the park, Goliath, really lives up to its name. It has 4,500 feet of track and one of the longest and fastest drops in the world at 255 feet and 85 miles per hour. That really is goliath!
For those who are not roller coaster fans, there are all kinds of other exhilarating rides, such as Buccaneer, a swinging ship; Roaring Rapids, where visitors go white water rafting around rocks and through whirlpools; and more! There are also rides for kids, including Canyon Blaster and Daffy's Adventure Tours. Book now to experience the magic and adventure for yourself!
Why pick Funex?
Our company guarantees to give you discounted tickets to your favorite attractions at the best price. We strive to offer the cheapest tickets and passes possible and great corporate benefits to thousands of companies. Buy now to get some great savings today!
What's New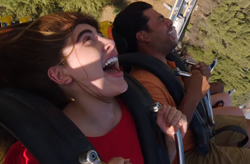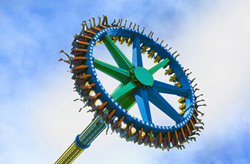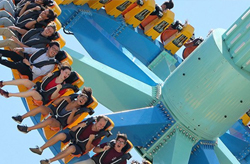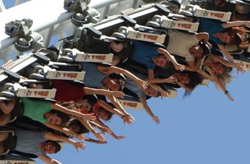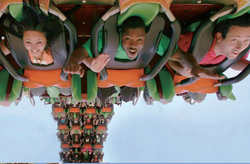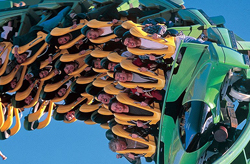 Location: 26101 Magic Mountain Pkwy, Valencia, Los Angeles, CA, 91355. Phone:(661) 255-4100
Six Flags Magic Mountain Tickets