Six Flags Magic Mountain discount tickets for only $52.95! Up to $37.04 worth of savings on weekend visits! Lowest price guaranteed with FunEx.
Health and Safety Protocols Notice: Effective October 7, on a limited number of days, guests 12+ will be required to show proof of full vaccination or a negative COVID-19 test (PCR or Antigen) within 72 hours prior to visiting the park, per LA County mandates. On such days, FREE rapid COVID-19 testing will be available near the front entrance, while supplies last.
Get ready for all the fun, excitement, and adrenaline-pumping rides and attractions that Six Flags Magic Mountain has to offer through your FunEx discount ticket!
Overview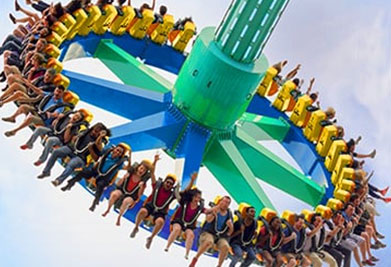 Are you ready to experience all the action and adventure that Six Flags Magic Mountain has to offer? The theme park is home to more than 100 attractions, including some of the largest, most intense roller coasters in the world. With your discount ticket, you can ride Full Throttle, one of the many roller coasters in the park; it can go from zero to 70 miles per hour within seconds to a height of 160 feet! Another roller coaster in the park, Goliath, really lives up to its name. It has 4,500 feet of track and one of the longest and fastest drops in the world at 255 feet and 85 miles per hour. That really is goliath!
It's not just roller coasters at the park. Enjoy relaxed and kid-friendly rides like carousels, a mini train, a spinning tea party set, and so much more! There are other exhilarating rides that you will have access to with your discount tickets as well, such as Buccaneer, a swinging ship; and Roaring Rapids, where guests go white water rafting around rocks and through whirlpools! Buy your FunEx discount tickets now to experience the magic and adventure for yourself!
Rides & Attractions
Get access to more than a hundred attractions with your discount tickets! You will find rides that give you thrills and that are kid-friendly!
Looking for a specific type of ride? Click HERE to see the full list. Purchase your FunEx discount tickets today and get up to a $37.04 discount per ticket!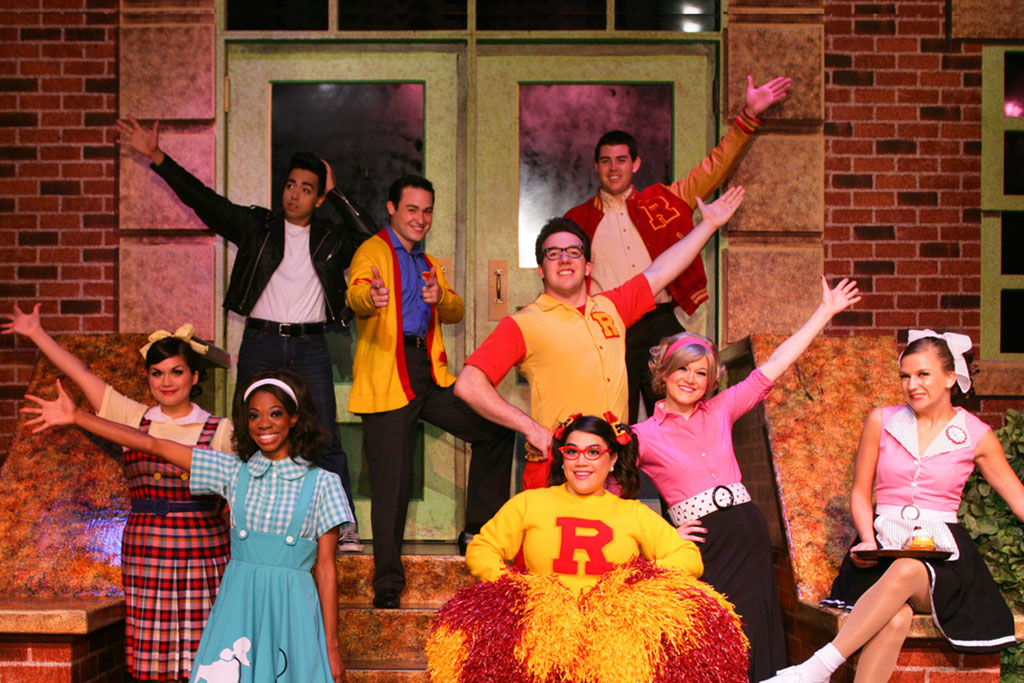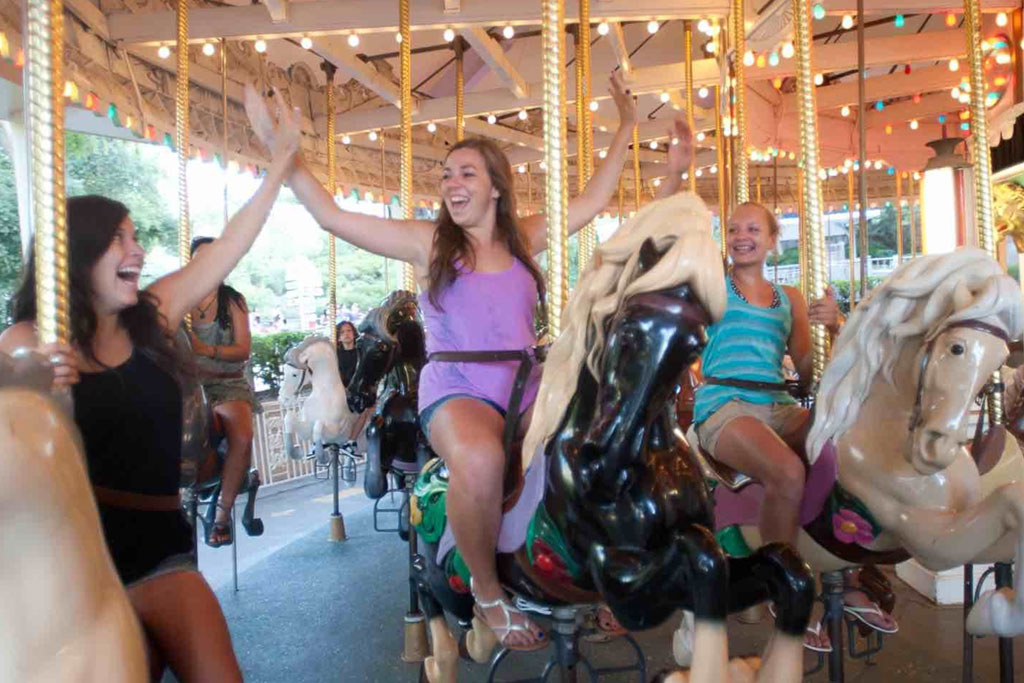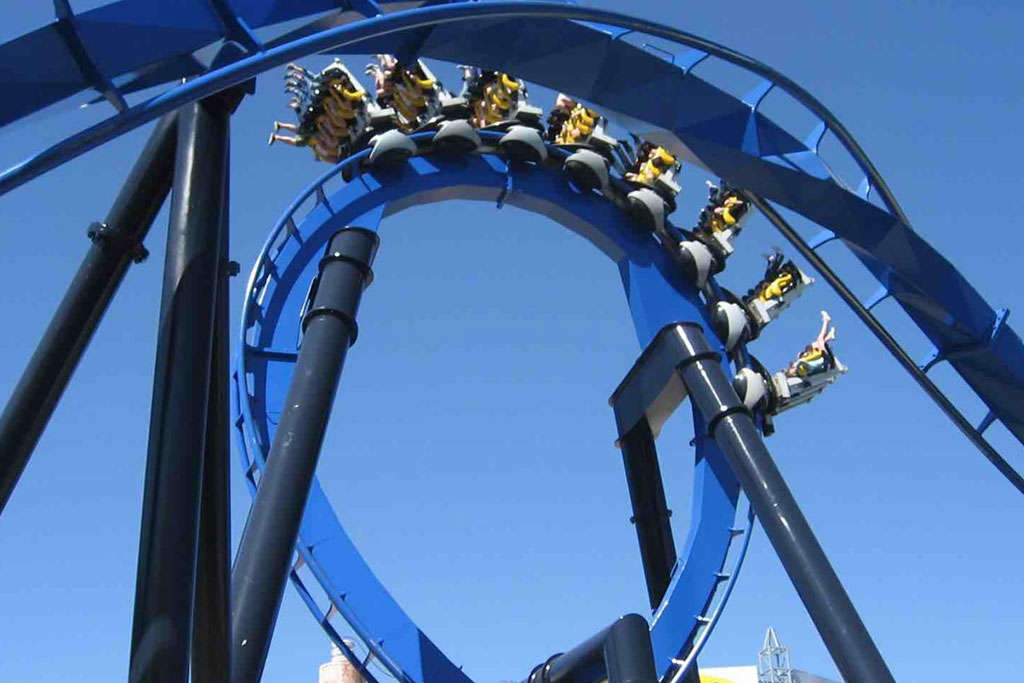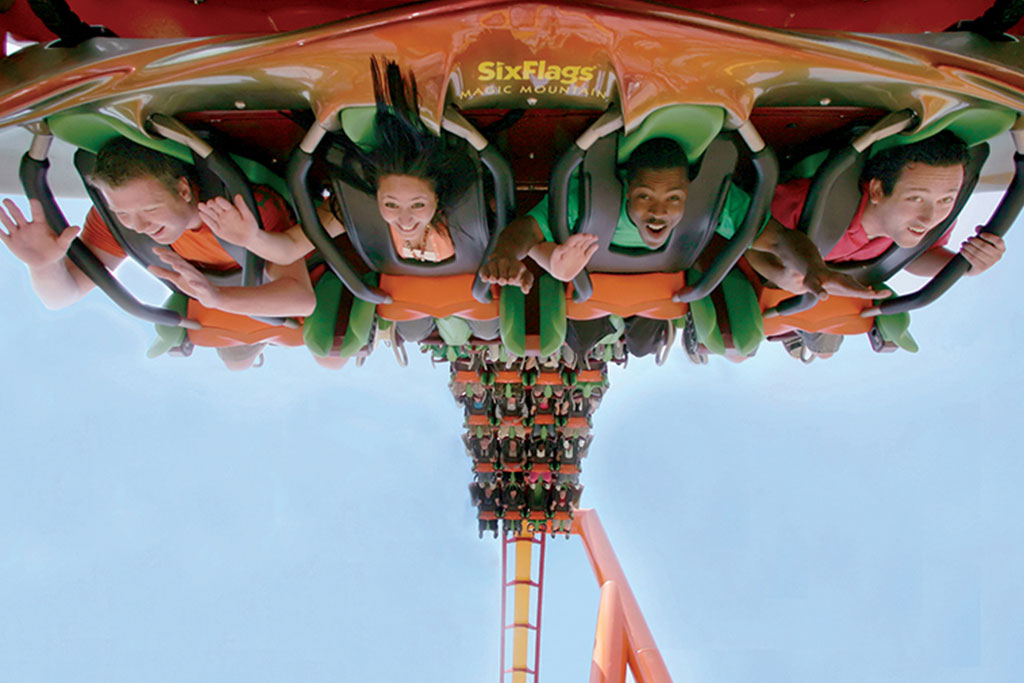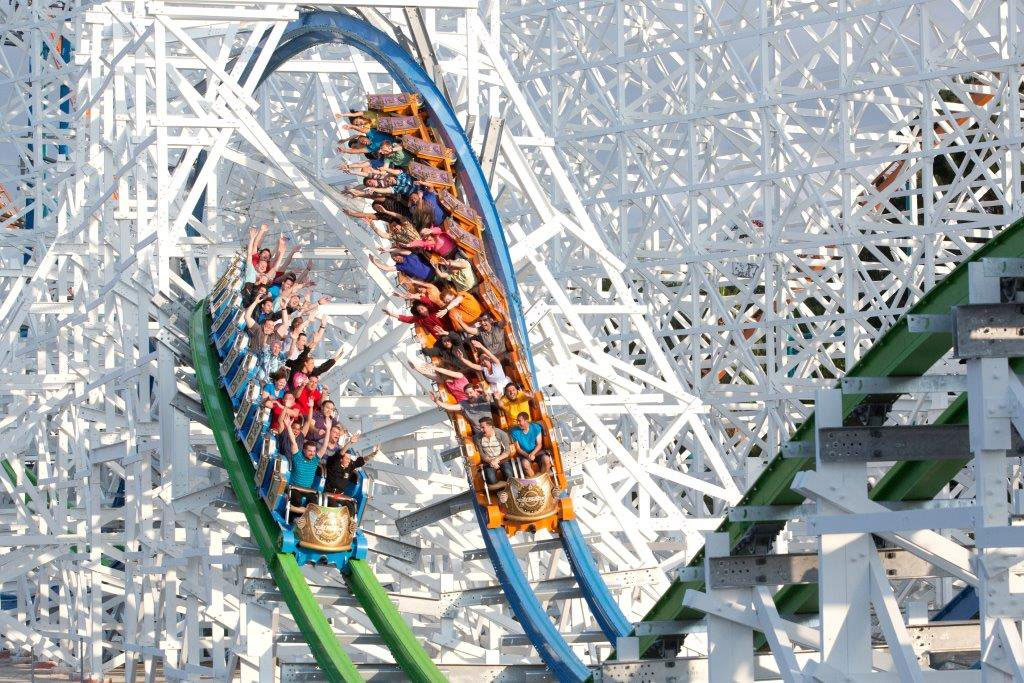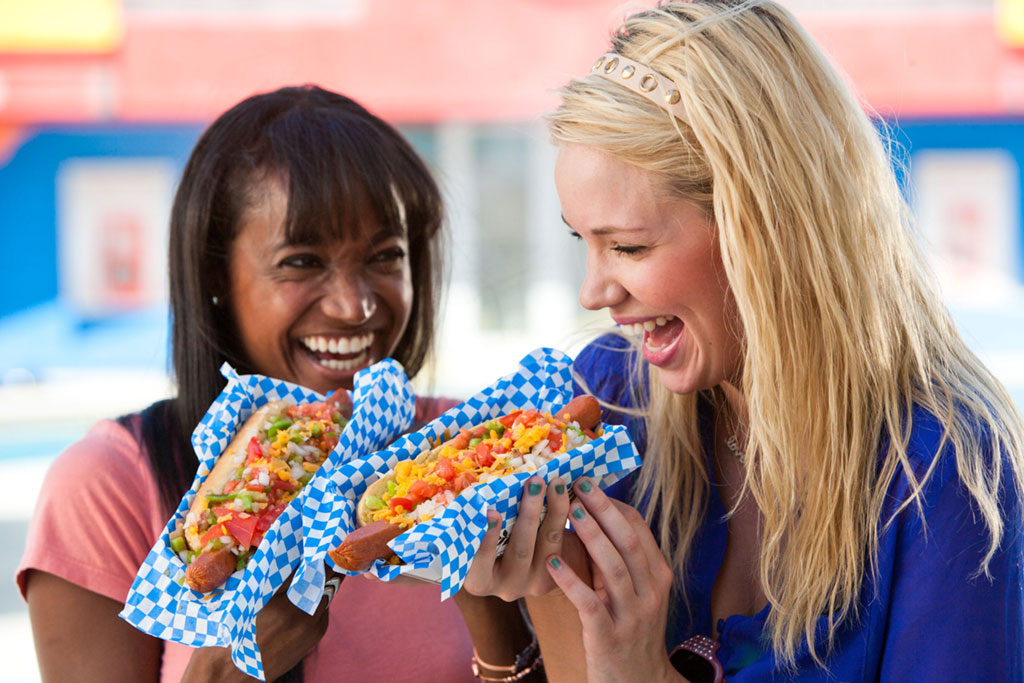 Why pick FunEx?

Our company guarantees to give you discounted tickets to your favorite attractions at the best price with Six Flags Magic Mountain being one of the hundreds of attractions that we offer at a discounted rate. For the past 30 years, we have offered the cheapest discount tickets and discount passes possible and great corporate benefits to thousands of companies. Buy your tickets now to enjoy the biggest discounts in the industry!
Here is the perfect part: company sign up and individual registration are totally free with your employee access code (EAC) or with your work email address. Yes, reading that again will not change the words. They are free! After registration, you can enjoy huge discounts on theme parks, water parks, museums, zoos, aquariums, and outdoor and indoor adventures all over the United States!
Need some clarification? Find the answers to your questions below or reach out to us through text/call at 949-367-1900 or help@funex.com.
Another benefit of purchasing with FunEx is that you do not need to print your Six Flags Magic Mountain discount tickets. Consider your phone your new best friend because all you need to do is present your discounted e-tickets at the gates and, viola, in you go!
Dining Options
After going on rides for a few hours and having your heart's fill of fun, there are a bunch of restaurants and dining options available for the whole family inside the park! Get a sneak peek of the wide array offered below.
Check out the complete list of restaurants inside HERE!
Frequently Asked Questions:
Are reservations required?

No. As of the date of writing (11/3/21), the park does not require reservations.

Where is Six Flags Magic Mountain located?

Their complete address is 26101 Magic Mountain Parkway, Valencia, CA 91355.

What are the operating hours of the park?

The park is open every day of the week. For detailed opening and closing hours,

check their calendar

.

Are refunds or exchanges on discount tickets allowed?

No, they do not offer refunds or exchanges for any reason.

What happens if it rains?

They may temporarily shut down rides and outdoor shows until the weather clears up and reopen them when it is safe. Unfortunately, the park does not offer rainchecks or refunds for rain as they have indoor activities, such as games, arcades, and indoor shows, to keep guests entertained.

Do discount tickets to Six Flags Magic Mountain include admission to Six Flags Fright Fest?

Yes, they do. Additional payments for other ticketed activities should be purchased inside the park.

Is there free parking?

No, the standard parking costs $25.00 per visit to the park.

What rides, attractions, and shows are currently open?

Click

HERE

to see what attractions they offer.

What are the height requirements for the rides?

The park has a lot of fun rides to try out! To see the complete guidelines and height requirements per ride, please click

here

.

Do children get into the park for free?

Only children two years old or younger get in free and do not need a ticket to enter the park.

What forms of payment does the park accept?

They only accept credit cards, debit cards, Apple Pay, and Google Pay, no cash. You can put cash on a prepaid debit card at the park entrance or at one of the Cash to Card kiosks inside Six Flags Magic Mountain.

What are the best days to visit the park?

During the winter and weekdays in the summer are when attendance is lightest.

Can I leave and reenter the park on the same day?

Yes, but you must get your hand stamped before exiting. The stamp will allow you to reenter through the gates.

How soon can I receive my discount tickets from FunEx?

You will receive your discount tickets instantly, after your purchase along with your receipt!

Do I have to print my tickets?

No. A benefit of purchasing your discount tickets to Six Flags Magic Mountain from FunEx is that you can simply show them on your phone at the gates for easy entry.

Do they have live shows?

Yes, they do! You will also find concerts and characters all around the park. The type of entertainment stays in your head long after you leave the park. To see which shows are currently available, please click

here

.

What are the most popular rides for thrill-seekers at Six Flags Magic Mountain?

The best adrenaline-pumping rides can be found on their

Thrill Rides Page!

Be sure to check them out after you purchase your discount tickets from FunEx!

Can I bring my own food and beverages?

No, the only exceptions are for baby food and for those with food allergies; outside beverages are not allowed at all.

Does the park offer lockers to store my belongings?

Yes, you can rent a locker for a small fee.

Are pets allowed?

No, the only exception to this is service animals, but they do offer kennel services.

Can I rent a wheelchair or stroller?

Yes, wheelchairs, electronic wheelchairs (ECV), and strollers are available for rent on a first-come first-served basis.

Does Six Flags Magic Mountain sell alcohol?

Yes, they sell alcohol to those who are 21 years old or older who can provide a valid ID.

Is smoking allowed inside?

Smoking is not allowed inside Six Flags Magic Mountain; however, there are designated smoking areas nearby.

Am I required to wear a mask?

Yes, masks are required at all indoor locations regardless of vaccination status.
Six Flags Magic Mountain Tickets