Knott's Scary Farm is a seasonal event by Knott's Berry Farm in October. Tickets for Knott's Scary Farm are date specific and are for admission after 7pm only.
Knott's Scary Farm tickets do not include regular admission to Knott's Berry Farm. For tickets to Knott's Berry Farm, Click HERE
Buy discount tickets to Knott's Scary Farm today and save up to $58 on each ticket when you purchase from FunEx!
With FunEx, purchasing Knott's Scary Farm discount tickets is fast, easy, and super affordable with no catch!
Those Knotts in your stomach are coming back this season along with discount tickets too!
Southern California's largest immersive Halloween experience, Knotts Scary Farm, returns with innovative new scares and bone-chilling thrills for its 48th frightful year. Experience this with your Knotts Scary Farm discounted tickets!
Overview
Drench yourself in cold sweat and experience the greatest thrill in Southern California through Knotts Scary Farm with 15 haunted attractions, including five sinister scare zones, eight mesmerizing mazes, and two seasonal ride overlays to some of your favorite park attractions.
There is nowhere to hide as endless scares await guests around every corner with the debut of Knotts Scary Farm's newest captivating maze, an all-new spine-chilling scare zone, and a frightening lineup of new shows. These new haunted experiences add to the original scares that cannot be found anywhere else. All of this is possible by purchasing your Knotts Scary Farm discount tickets via FunEx!
Knotts Scary Farm is a terrifying nightmare that will never end, so buckle up, creep it real, and remember that ghouls just want to have fun!
Besides the huge discount, another benefit of purchasing from FunEx is that you do not need to print your Knotts Scary Farm discount tickets. Consider your phone your new best friend because all you need to do is present your discounted e-tickets at the gates and, viola, in you go!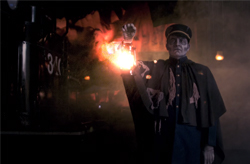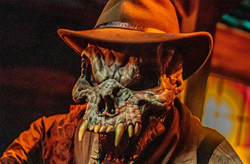 Why pick FunEx?

Our company guarantees to give you discounted tickets to your favorite attractions, Knotts Scary Farm being one of the hundreds, at the best price. For the past 30 years, we have offered the cheapest discount tickets and discount passes possible and great corporate benefits to thousands of companies. Buy your tickets now to enjoy the biggest discounts in the industry!
What's New at Knotts Scary Farm?
Mesmer: Sideshow of the Mind (Maze)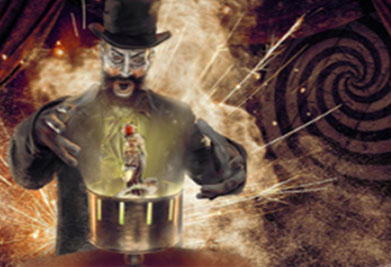 The newest haunted maze has arrived in Knotts Scary Farm: Mesmer: Sideshow of the Mind. Give in and succumb to the hypnotist Mesmer and his sinister sideshow as it preys on your hidden fears.
Be one step closer to experiencing this spooky adventure by getting your discount tickets to Knotts Scary Farm through FunEx today!
The Gore-ing 20's (Scare Zone)
The Gore-ing 20's in Knotts Scary Farm terrorizes even the bravest and most brutal souls! Here, gangsters run illicit hooch for the ghostly revelers as the otherworldly musicians play the music of the damned. Tell the Bouncer the secret password, and you'll have the time of your life for as long as it lasts.
Enjoy all of this with your FunEx discounted Knotts Scary Farm tickets!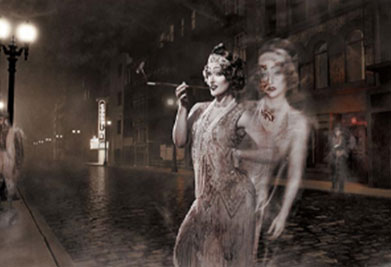 Carnaval du Grotesque (Show) - Calico Mine Stage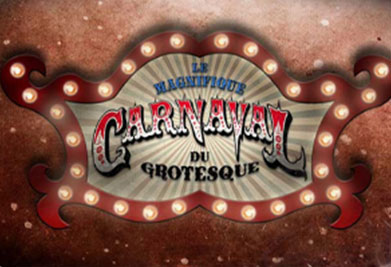 Grab a seat as the show is about to begin at Knotts Scary Farm!
Your mind will melt at the sights and sounds of the Carnaval du Grotesque. Live bands provide the soundtrack for the creepiest company of performers to ever disgrace the stage.
Invitation to Terror (Show) – Mystery Lodge
Invitation to terror is a digital illusion horror show in Knotts Scary Farm, which tells the story of millionaire Tom Shackleford. He is set to unveil the secret project that he promises will change the world.
Get to know him with your discounted Knotts Scary Farm tickets!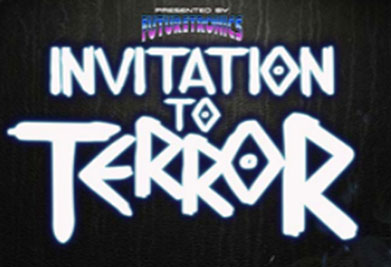 Knotts Scary Farm offers tons of other shows and attractions, both new and returning! To see a complete list of what is in store at Knotts Scary Farm and what access your discounted ticket can give you, click
HERE
Frequently Asked Questions About Knott's Scary Farm
Are reservations required at Knotts Scary Farm?

A: No, as of writing (9/24/21), reservations are not required to enter Knotts Scary Farm when you purchase your dated discount tickets through FunEx.

On which days and hours does Knotts Scary Farm operate?

A: Knotts Scary Farm is open on weekends and weekdays from 7:00 p.m. until after midnight. Closing times vary, so click

here

to plan your visit!

How much do Knotts Scary Farm tickets cost?

A: Dated tickets for Knotts Scary Farm start at $89.00 when purchased at the gates but are discounted and can be purchased at a minimum of $40.00 per ticket through FunEx. Prices vary depending on the dates, so make sure to check back regularly.

Is there free parking at Knotts Scary Farm?

No, the standard parking at Knotts Scary Farm is available online for $25. It is valid for one general vehicle parking and only good for one night of 2021 Knotts Scary Farm parking.

Are tickets to Knotts Scary Farm refundable? Can they be used for another night?

A: No refunds are available for Knotts Scary Farm. Your dated FunEx discount tickets are only valid for the date chosen when purchased. If you purchased discounted tickets for the incorrect date or the incorrect type of ticket, please repurchase the correct discount tickets and the Knotts team will refund the original order. Once the new order has been placed, please provide the confirmation number that needs to be refunded and the new confirmation number.

Is there an age requirement to attend Knotts Scary Farm?

A: There is no age minimum for Knotts Scary Farm; however, this event is recommended for mature audiences only and not recommended for children under the age of 13. There are no refunds for this event. All guests, regardless of age, need to have their own paid Knotts Scary Farm admission ticket. This also includes children in strollers and under the age of three.

Which rides are open during Knotts Scary Farm?

A: All the thrill rides in the park are open. For a complete list, please visit their

rides page.

Please note: the availability of attractions is subject to change without notice. Scheduled ride closures can be found on their

scheduled ride closures page.

Can I wear a costume or mask/make up? Is there a dress code at Knotts Scary Farm?

A: Costumes, masks, and face painting are not allowed to ensure that there is no confusion between the Knotts Scary Farm monster actors and guests. Clothing generally considered offensive including profanity, suggestive pictures, or pictures of illegal substances on clothing are prohibited. For guest safety, shirts, shorts/pants, and shoes must be worn at all times, including while entering and leaving the park.

Can I exit and reenter Knotts Scary farm on the same day?

A: No. Re-entries are not permitted. Once you leave the park, you will not be able to reenter.

Can I bring outside food into Knotts Scary Farm?

A: No, outside food and beverages are not allowed inside Knotts Scary Farm.

How soon do I receive my Knotts Scary Farm discounted tickets from FunEx?

A: You will receive your FunEx discount tickets to Knotts Scary Farm instantly after your purchase along with your receipt!

Do I have to print out my discounted FunEx tickets to Knotts Scary Farm?

A: No, through FunEx, you can just show your discount Knotts Scary Farm tickets on your phone at the gates for easy entry.

Can I take pictures or videos at Knotts Scary Farm? Can I use a flashlight or my phone's light?

A: Photos and videos are prohibited inside the mazes of Knotts Scary Farm. Photos and videos are allowed in the scare zones and show performances as long as flash and video lighting are not used. Flashlights, including phone lights, are prohibited throughout Knotts Scary Farm.

Is alcohol served at Knotts Scary Farm?

A: Yes, beer and wine are available at select locations inside the park for guests ages 21 and older with a valid driver's license.

Does admission to Knotts Scary Farm include entry to shows?

A: Yes, admission into Knotts Scary Farm includes access to all the mazes, thrill rides, and shows. Seating is available on a first-come basis, and doors close at show time. Performance, program, and show times are subject to change without notice.

Are strollers and wheelchairs available in Knotts Scary Farm?

A: Single strollers, double-seat strollers, and manual wheelchairs are available inside Ghost Town next to the Geode Shop. Rentals are on a first-come, first serve basis for a minimal daily charge plus deposit. Quantities are limited so rentals do sell out. For questions, please contact (714) 220-5495. Please Note: Electric wheelchairs are not available during Knotts Scary Farm.

Are face masks required in Knotts Scary Farm?

A: Except for guests under the age of two or those with physical or mental health conditions that precludes wearing a face covering, masks are required indoors for those who are unvaccinated and recommended for those who are vaccinated.

Is Knotts Scary Farm conducting temperature checks?

A: No, they are not.
Location: 8039 Beach Boulevard, Buena Park, CA. 90620
Phone: (714) 220-5200
Knott's Scary Farm Tickets