Reservations Required
Overview
About Bodies: The Exhibition
Have you ever wondered exactly how the human body works? You can see for yourself in Bodies: The Exhibition in Las Vegas, Nevada. The collection features almost 300 preserved, dissected human bodies that allow visitors to learn how the human respiratory, skeletal, circulatory, and muscular systems work. Some of the exhibits even show the physical effects of smoking and unhealthy diets on the human body. When visitors leave the exhibit, they will come away with a new appreciation for the complexity of their own bodies. If you are not too squeamish to get up close and personal with the inner workings of the body, book your tickets now!
Why pick Funex?
Our company guarantees to give you discounted tickets to your favorite attractions at the best price. We strive to offer the cheapest tickets and passes possible and great corporate benefits to thousands of companies. Buy now to get some great savings today!
What's New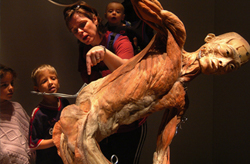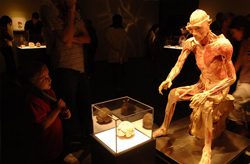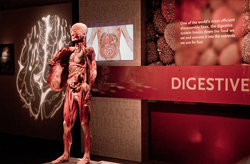 Location: 3645 S Las Vegas Blvd Suite A1-A3 Phone: 800-557-7428
Bodies: The Exhibition Tickets
Child

(Ages 3-12)

Regular price $27.00

Discounted Price starts at$17.00

Savings $10.00

Adult

(Ages 13-59)

Regular price $35.00

Discounted Price starts at$22.00

Savings $13.00

Buy Now

**Prices are dynamic and may change without notice. Purchase your tickets in advance to get the lowest prices.